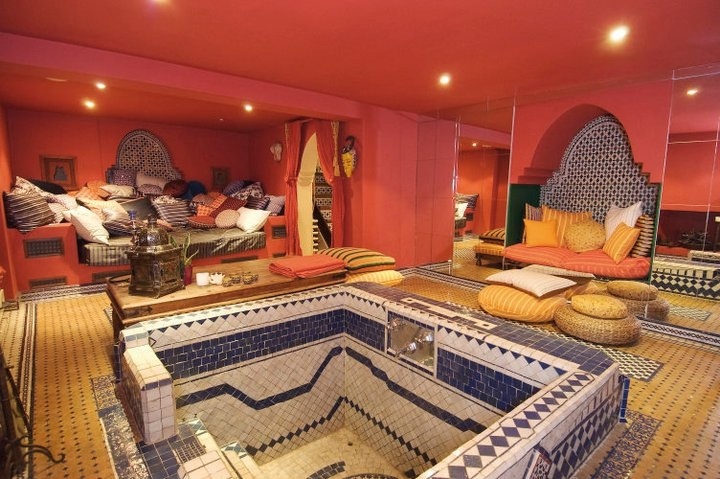 In Dubai, Moroccan bath is very popular. After a long week of working non-stop, many professionals seek to book an appointment to get pampered the Moroccan style.
In Arabia, the Moroccan bath is popularly known as Hammam. Its main goal is to relax people while their skin is being cleansed and soften. It is also believed that this bath can whiten the skin and provide an even complexion to people.
Most home service Moroccan bath experts say that the process of Moroccan bathing improves blood circulation in the veins. Plus, the joints are being relieved from all the pain and stress that they usually take in on a day-to-day basis.
Moroccan bath Dubai is similar to the well-known Turkish bath. What sets it apart is that it uses special ingredients during the immersing process. Hammam uses a special black soap, natural herbs, and henna in order to fully purify and smoothen your skin.
The Moroccan bath Dubai for women usually takes up to 35 to 40 minutes. It can go longer than that, depending on where you have the procedure done. On the other hand, for special Moroccan bath, the process can take up to 60 to 80 minutes.
Some people book Moroccan bath home service so they can feel more at ease and relaxed, knowing that they do not have to drive back to their home. After the bathing, they can immediately curl up on their beds and tuck themselves for a good sleep. We strongly recommend you to have the service done at home for a more hassle-free experience.
You will be rinsed with warm water and the black soap will be applied all throughout your body. The Moroccan bath professional will thoroughly smear the soap on your body to ensure that your skin will receive complete exfoliation. After that, The cleansing ritual starts with steaming your body. The steaming lasts for 10-20 minutes. The goal of this is to fully open up the pores of your skin. This is very important to have the extraordinary soap work efficiently in revitalizing your skin. After the steam you will be lying on a massage bed we provides to scrub your body with a Moroccan loofah. This will remove all your dead skin and will help to improve your blood circulation. After this your body will be throughly washed and a moisturizer will be applied on the body to keep your skin hydrated leaving you with a fresh-smelling, soft and young skin.